An engaging therapeutic process

Engage in a trusting, authentic therapeutic process.

Enhance your health. Develop and grow.

Enrich you well-being, relationships and life.
Guiding You On the Path of Self-Healing
What To Expect At Your Visit
Perhaps you're down, anxious, unsure about the future of a relationship or just feel that you aren't living the life you were meant to lead. Whatever your needs may be, we're here to offer support. Therapy is a process of growth and self-discovery. In therapy sessions, behavioral transformation is supported by encouraging a positive outlook and the adoption of new attitudes and feelings. Whether you're going through anxiety and depression, a hard relationship, or trying to overcome an addiction - Asami Engagement Psychology has the tools and professional experience to help you.
A request for an appointment can be made by phone, email or online. We'll be in touch with you to discuss the general nature of the psychological support you are seeking and arrange next steps.
Phone Appointments
Phone appointments are available on request, and may be possible for clients who require evening appointments. Typical consultation hours are Monday to Thursday from 9am to 3:30pm.  Consultations are by appointment only – no walk in appointments are available.
The first appointment (55 minutes) is a counselling session and involves a holistic and comprehensive assessment where:
We work towards creating a strong therapeutic alliance (positive, supportive and engaging working relationship), so that you can get the most out of the sessions​.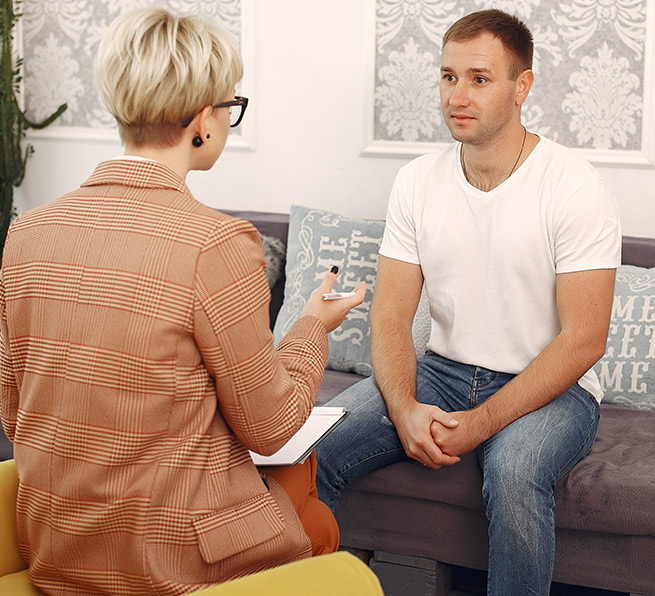 THE SIX ELEMENTS OF WELLBEING AND HAPPINESS
Click on the logo to find out more
×
Professional
Work/profession/career satisfaction and fulfillment
High levels of work satisfaction and fulfillment can contribute to your health. Satisfaction can be achieved through having confidence in your work, role clarity, work life balance, training as well as feeling appreciated, respected and supported by your manager and peers. Working for an organisation that aligns with your personal values, skills and strengths also enhances your feels of engagement and fulfilment. This helps you cope with the demands of your job and protects you against stress and burnout.
×
Psychological
How you feel and why you feel the way you do
There are a few aspects to consider. Your temperament - levels of optimism, gratitude and resilience. Your childhood living environment - how nurturing, stable and loving it is or was. Relationships with your parents/caregivers, siblings and peers. Various chapters in your life are important as well - education, career/employment, intimate relationships, peers and social connections.
×
Nutritional
This isn't just about food, but the products you use too
Consider what you're eating and what products you're using in your home and on your skin. Let's start with food. You are what you eat. Whole food eating is a great start. What's whole food? Foods that have no or very little interaction with, humans and technology. Sounds purist, but the smaller number of people that have handled the food you buy (processing, preserving, packaging, storing) the better the quality. Bonus, it's better for the environment too. Spend more of your time in the fruit and vegetable section and less time in the aisles. Brands invest significantly in marketing agencies to emotionally manipulate you into buying their generally unhealthy, processed foods. Now to products you're using. Good gut health is essential for wellbeing. Emotional stress, anxiety or depression can activate your sympathetic nervous system (the primitive adrenal survival response of flight, fright or freeze). This reduces digestive function and compromises gut health even if you consume the healthiest foods. So, to ensure that digestive function isn't hindered further, consider what you're using. Chemicals can be ingested when breathing and absorbed through our skin, our largest organ and our first line of defence. It gets bombarded with cleaning products, skin creams, make-up and various other chemicals. Try switching to natural skin care, mineral make-up and chemical free cleaning products.
×
Physical
This includes your structural health and how much you move your body
Posture, ergonomics and how much you move your body each day can play an important role in your physical health. For example, sitting at a desk all day or living a sedentary lifestyle can pose significant health risks. Exercise is more than attending a fitness class. It needs to include movement that is supportive and adaptive to your unique and evolving needs. Research is starting to support the idea that being active throughout each day is essential, not just a few blocks per week. The health benefits of exercising are immense. Exercise releases endorphins, relieving depression, stress, anxiety and muscle tension. If we think holistically, then the best exercises are ones that support links between physical movement and emotional/psychological wellbeing. Such as yoga, tai chi and martial arts.
×
Spiritual
For some this isn't an integral part of their wellbeing, for others it's fundamental
Having a spiritual or religious belief can create a great sense of comfort and assurance. You may feel comforted by a regular practice. It can also have strong connective power that brings people together on a regular basis. Offering a sense of commonality. Something to share, discuss, guide and feel part of. Many people turn to this support when they are feeling sad or alone. Spirituality is an individual choice and with respect, we believe each person is entitled to make their own decisions around their religious or spiritual beliefs. For some people it isn't an integral part of their wellbeing, for others its fundamental.
As a client, you can expect to be treated holistically and with genuine care. During your initial appointment we will openly discuss your personal goals for therapy and explore your presenting concerns.
Supporting Your Therapeutic Goals
We will create a tentative treatment plan and discuss the recommended approaches to support your therapeutic goals​. Your engagement and full understanding of the proposed treatment is important to us.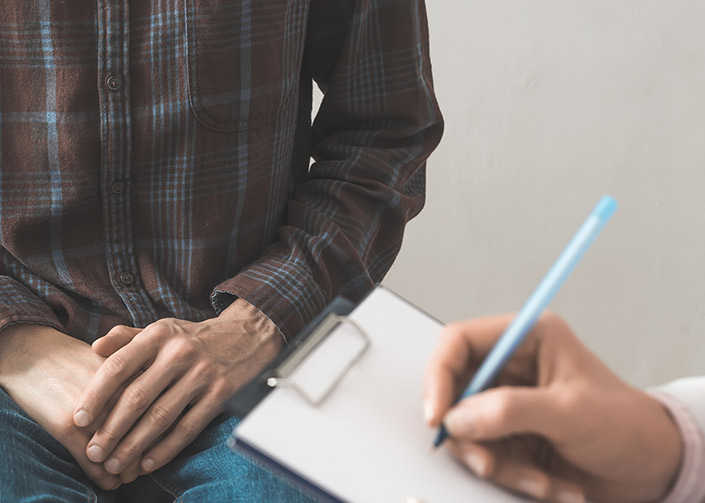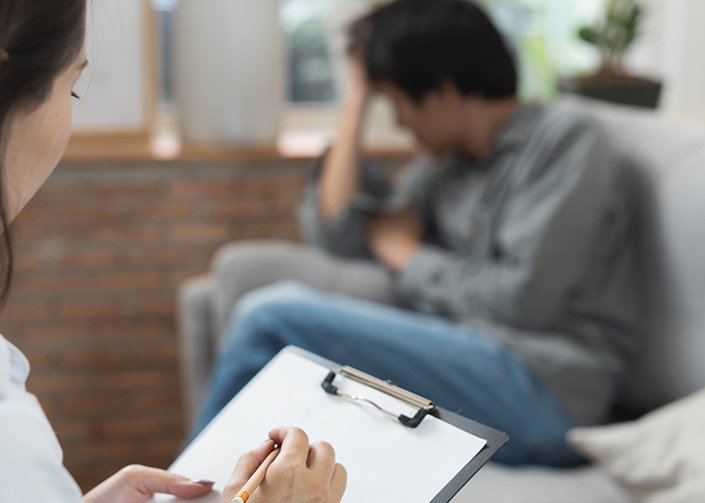 Healthy Strategies And Planning
As we explore your health concerns, we'll diagnose and provide you with initial strategies and therapeutic suggestions that you can start working on right away.
For us to continue providing you with the best service, please note there are fees for cancellations and missed appointments. To avoid these fees, please provide a minimum of 24 hours' notice.
| | |
| --- | --- |
| Cancellations made with a minimum 24 hours' notice | No fee |
| Cancellations made with 12 to 24 hours notice | 50% of session fee |
| Missed appointments (without notice, or less than 12 hours notice) | 100% session fee |
Please note: Cancellation fees are charged as this time has been set aside for you and cannot be filled at short notice. These fees are your responsibility; and become due immediately. They are not covered by Medicare.